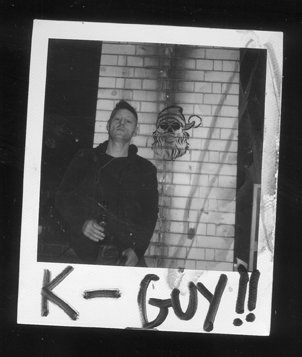 K-Guy is known for his keen analysis and "off-the-mark" answers to what happens around him: politicians, religious leaders, fast food and entire economic systems have all been examined in his work.
For his controversial and bizarre works he received the attention of the media all over the world several times, for example with his installation In Loving Memory to the Boom Economy , created in front of the Bank of England, depicting the burial of the flourishing economy. Another example is his mural Primate Pontificate as a reaction to the Pope's visit to London.
Famous works by the artist include his collaboration with Prodigy on a limited edition print.