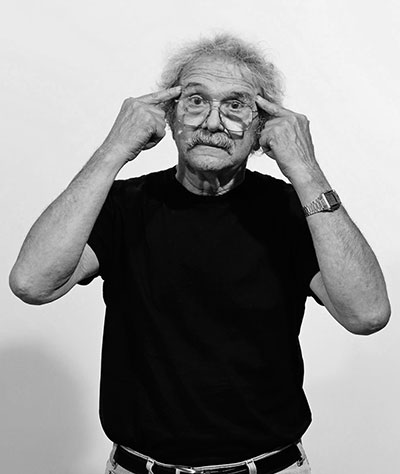 MEL RAMOS Sacramento, 1935 – Oakland, 2018
"I always make sure that my paintings are not too erotic and that in all there is a trace of humor. I make sure they are tasteful. Whether people understand it or not."
Mel Ramos began to paint using images borrowed from cartoons, such as Flash Gordon or Wonder Woman and established himself in the world of Pop Art by combining the nudes of pin-ups taken from American magazines and advertisements for branded products.
Acclaimed by critics as an ironic and irreverent experimenter, Ramos directs his own humor against the consumerism of Western civilization
exasperating the language of comics.
His sensual pin-ups juxtaposed with consumer products represent a sort of parody of the advertising industry and the culture of society.